Parables Project
Robert Aldridge's Parables
April 19-22, 2012
Text by Herschel Garfein
David Walsh, Director
Kathy Saltzman Romey, Conductor
Support for this opera production was provided in honor of Professor Jean B. and Julie Reeves.
Religion and the American Dream: Religious Diversity in America
Wed., Apr. 11 at 5:35 p.m.
Ferguson Hall, Room 225
Panel discussion centered on the 'issue' of diversity in America - in its religious, social and cultural aspects. More info.

---
About Parables
The events of 9/11, seared as they are into the collective consciousness of America, have triggered a powerful backlash against non-Christian-based religions and cultures, which comprise a significant portion of the country's social fabric. Parables for orchestra and chorus aims to engage university, religious, civic, and school partners in community-building workshops centered on these powerful issues. Interactive workshops and concerts will challenge participants to examine, explore, and reflect on their attitudes toward critical issues, as well as to encourage and promote thoughtful dialogue about our rich cultural heritage. An integral part of the project will be to showcase the positive role of the arts, particularly music, in expanding our imaginative response to religious and cultural difference - the "other" - in our society.
High School Partners
It's never too early to build strong ties throughout the community. Encouraging students to walk and talk beyond tolerance, Parables invites local high school students to identify prejudices and embrace differences in their schools.
Religious and Ethnic Cultural Groups
Bringing together religious and ethnic cultural leaders will invite participants to examine culture and world citizenship with a focus on building sustained working relationships across the metropolitan area.
University of Minnesota Partners
What sustains our community at the University of Minnesota? Parables invites faculty and students from academic disciplines across campus to join in discussions centering on religions and cultural history, the role of music and other arts in society, performance, and technology.
U of M Partners include: University Opera Theatre, U of M School of Music, Department of Theatre Arts and Dance, Department of Art, Department of Anthropology, and the Department of Cultural Studies and Comparative Literature.
---
Those interested in being a part of this community engagement project may participate in a springtime forum slated to take place in early April as well as the performances.
Contact
Kinh T. Vu, Assistant Project Director
kvu00001@umn.edu
David Walsh, Project Director
Find us on facebook!
https://www.facebook.com/uoperaengage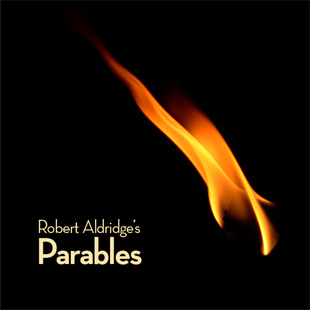 Connect With Us
Subscribe to our newsletter
Related Links
Connect with University departments outside of the School of Music