Make a Gift
Share your love of music!
Season's Greetings and best wishes for the New Year from the School of Music at the University of Minnesota.
This holiday season, share your love of music! You can encourage the next generation of composers, conductors, performers, educators, scholars, and therapists by making a tax-deductible gift before December 31, 2013. Generous support from alumni, friends, and parents assures that our legacy of excellence continues and that talented students have the opportunity to pursue their musical studies.
---
Jeanne Arland Peterson Scholarship in Jazz Studies
Friday, August 16 would have been the 92nd birthday of Jeanne Arland Peterson, Minnesota's "Matriarch of Jazz." Our community lost a beloved jazz legend when Jeanne passed away in late June 2013. Musicians from across the state, nation, and world made memorial gifts and contributions to honor Jeanne's life and career. The Peterson family is grateful for the continued outpouring of support.
Jeanne's family members are marking her birthday by announcing a new memorial scholarship fund, the Jeanne Arland Peterson Scholarship in Jazz Studies at the University of Minnesota, School of Music.
Administered by the U of M Foundation, past memorial gifts and any additional gifts to Jeanne's scholarship fund are charitable contributions and are tax-deductible.
Recipients of the Jeanne Arland Peterson Scholarship in Jazz Studies will be full or part-time U of M students, majoring in music and focusing their studies in jazz. They will need to complete an audition, be accepted to the College of Liberal Arts, and maintain strong academic progress. In addition to showing excellent artistic promise as a jazz musician, Peterson Scholarship applicants must also have a demonstrated financial need. All of criteria above represent the values that characterized Jeanne's life. The family cannot think of a better living legacy.
You can make an online gift right now to the Jeanne Arland Peterson Scholarship Fund through the University of Minnesota Foundation. If you prefer to send in a gift, please make your check payable to the University of Minnesota Foundation, Jeanne Arland Peterson Scholarship Fund P.O. Box 860266, Minneapolis MN 55486-0266.
About Jeanne Arland Peterson
For those who did not know Jeanne, and for all of us who did:
Jeanne Arland Peterson (1921-2013) has been widely referred to as the "Minnesota's Matriarch of Jazz." A pianist and singer, Peterson was a force on the Minnesota scene since the 1930s. Her career included performances with the likes of musical legends George Benson, Bob Hope and Perry Como.
Born in Minneapolis, Jeanne Arland began demonstrating piano sheet music at Dayton's at age 15 and quickly graduated to gigs in ballrooms and nightclubs, doing schoolwork between sets. She was the featured vocalist on WCCO Radio for more than two decades, with her husband, Willie, playing piano in the station's orchestra. After Willie died of cancer in 1969, Jeanne took over his position as organist for the Minnesota Twins at Met Stadium..
In 1958, she was the featured vocalist in an all-Gershwin program at Met Stadium with the Minneapolis Symphony, under the direction of the great jazz conductor Paul Whiteman, which she considered a career highlight. The redoubtable jazz pianist Marian McPartland encouraged Jeanne to move to New York to make it big but she opted to stay in Minnesota and raise her family.
The singing pianist played organ for Old Log Theater's children's shows, performed in nightclubs, concert halls and trade shows, and, in 1988, toured the Soviet Union with "Women Who Cook," an all-star Twin Cities female band whose members were young enough to be her children.
Her children are all award winning professional musicians and singers — Linda (internationally known singer and pianist), Billy (bassist with the Steve Miller Band, Bob Dylan, Ben Sidran, Leo Kottke), Patty (vocalist, and radio personality), Ricky (keyboardist with Bonnie Raitt, David Sanborn, Stevie Nicks), and Paul (multi-instrumentalist singer with the Time, the Family, Donny Osmond, Kenny Loggins). And, for the past two decades, the Petersons sold out annual Christmas concerts together in various Twin Cities venues.
Many of Jeanne's grandchildren have joined the ranks of Peterson performers, creating the name "Minnesota's First Family of Jazz."
Jeanne Arland Peterson released and recorded six albums, most recently 88 Grand in 2009. In fall 2012, she began work on another recording project with Grammy-winning producer/engineer Bruce Swedien, with whom she'd first recorded in the late 1950s.
She received many awards, including the Arts Midwest Jazz Masters prize in 1998, and was named to more than one Minnesota music hall of fame.
Jeanne always supported and enjoyed hearing all of the young musicians she met. "Her heart was as big as her talent," said Paul Peterson, her youngest child. "She was everybody's mom. They all called her 'Mama Jeanne.' She was always so welcoming. At her house on Morgan Avenue, everyone from David Sanborn to Steve Miller rehearsed in that basement."
Make a Gift
Make a gift to the School of Music online through the University of Minnesota Foundation.
For more information on ways to give, contact: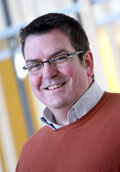 Joe Sullivan
CLA Development & Alumni Relations
220 Johnston Hall
101 Pleasant Street SE
Minneapolis, MN 55455
Email: jmsulliv@umn.edu
Phone: 612-624-8573
For other giving options, visit the U of M Foundation.
Connect With Us
Subscribe to our newsletter